Tinker Bell and the Ring of Belief

Directed by

Various Directors

Music by

Joel McNeely

Studio

DisneyToon Studios Prana Studios

Release Date

Unreleased
Tinker Bell and the Ring of Belief is what the scrapped version of Tinker Bell is often known as. The plot and art style were completely different from the final film. Multiple Pixie Previews were released using the old models.
Synopsis
Our story begins long before Walt's Peter Pan and unfolds in a magical land called Pixie Hollow – Tinker Bell's home away from home in a secret part of Never Land where the fairies dwell.
Tink and her four best friends are filled with anticipation because they are about to become Wing Maidens and receive the power of Pixie Dust – the power to bring wonder and imagination to all the children of earth. But when Tinker Bell is deemed unready, she swipes the Pixie Dust for herself, which proves to have disastrous consequences. 
Because of her transgression, all of the magic begins to disappear from the world of imagination. Now Tinker Bell and her friends must restore balance by completing individual quests that not only reveal their inner strengths, but empower them to save the world of imagination.
More Information About the Plot
The movie was going to show how Peter Pan and Tinker Bell ended up meeting each other, and Captain Hook was supposed to appear, as well as other pirates. In the story, Tinker Bell breaks the Ring of Belief, which is somehow linked to Victoria (shown in the trailer) and the other orphan children. The trailers all include different plot points from different versions of the movie, but almost all of them show the same clips of Queen Clarion giving the main characters Pixie Dust.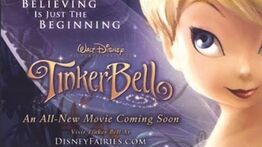 Vidia does not appear in the original story, but Silvermist seems to take on a tougher personality.
One particular draft, which received a trailer and various tie-in stories on the Disney Fairies website, was about human children that believed in fairies being brought to Pixie Hollow, where they would attend fairy school. Attending fairy school was mandatory for fairies, as a fairy had to complete fairy school in order to be allowed to use pixie dust.
There were some Flash games on an older version (ca. 2006-2011, when it comes to the American version) of the official Disney Fairies websites that elaborated further on the draft's plot, including one Flash game that served as a tour of Pixie Hollow, but the Flash games are also lost. Another flash game, that served as a "Which fairy talent do you have?" questionnaire, placed Fairy Mary in the role of a class teacher at the school (In the released movie she had instead become the leader of the pots-and-pans talent group), which indicates that she could've had such a role in the first draft.[1]
Basic information on random scenes
The Calling Ceremony
Queen Clarion calls forth the Pixie Dust. Silvermist, Fawn, Rosetta & Iridessa are chosen. Tinker Bell closes her eyes, hoping beyond hope… but Pixie Dust skips over her. Celebration erupts – but Tinker Bell's left out. She's devastated. Her friends feel awful for her.
The Crisis
Tinker Bell and friends have a plan, they choose to take Pixie Dust for Tinker Bell. They sneak into the tree and grab the Dust – but it vanishes!. Clarion searches for an answer. Silvermist, Fawn, Rosetta, Iridessa & Tinker Bell are handed quests. They must undo the damage or the world of imagination will vanish.
Somber News
Peter stomps in anger: "You have to help fix this!". Peter unfurls a leaf, Tink is inside, [he] lays her down gently on her plaice in The Circle. Tinker Bell is then gone, the fairies hang their heads, all is lost.
But Then
Pixie Dust begins to swirl up behind them, swirls around Tinker Bell and restores her to life. Silvermist, Fawn, Rosetta and Iridessa's tears turn to joy as Pixie Dust swirls everywhere. The world of imagination is saved. Tinker Bell: "Peter" But… how?"[2]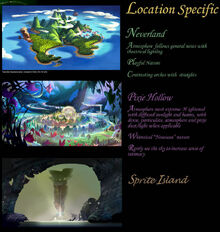 There isn't much information on the movie, but this is far from the full summary. Images found have led to dead ends, such as Sprite Island, which could be an unused location, a location in one of the many scripts, or a location in most of them that doesn't have enough storyboards to provide any further information on the film.
Production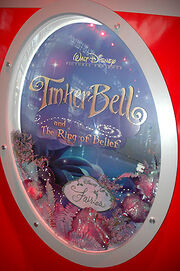 This movie was the original version of the 2008 direct-to-DVD film, which was originally supposed to be released in 2007. The delay was a result of then head of DisneyToon direct-to-DVD operations, Sharon Morrill being ousted from her position on June 18, 2007 due to costs on the Tinker Bell movie growing to nearly $50 million, as well as frequent clashes with John Lasseter and Ed Catmull from Pixar Animation over creative differences. The movie went through several script changes and directors. The voice cast was entirely different, featuring Brittany Murphy, Kristin Chenoweth, Cameron Bowen, Emma Hunton, Zach Shada and America Young.[3]
There were originally going to be 15 songs in the movie, including character songs.
After watching a work-in-progress version of this home premiere, John then reportedly told Bob Iger that "The Tinkerbell Movie" was virtually unwatchable. That -- if the Walt Disney Company really wanted to use this direct-to-video release to help move their new "Disney Fairies" franchise out into the mainstream -- its story would need a complete overhaul.
Iger then agreed to follow Lasseter's suggestions. And -- as a direct result -- some $30 million worth of animation had to be scrapped.
[4]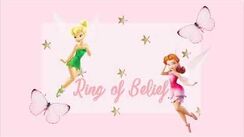 Character Appearances
This is a list of the characters that would have definitely appeared in this version of the movie.
Tinker Bell
Iridessa (originally named Candessa)
Fairy Mary
Queen Clarion
Peter Pan
Slightly
Nibs
Cubby
Tootles
Twins
Captain Hook
Mullins
Wibbles
Turk
Black Murphy
Bill Jukes
Starkey
Victoria
Orphan Charlie
Orphan Twins
Orphan Adam
References
Community content is available under
CC-BY-SA
unless otherwise noted.